Description
P2.5 Flexible Soft LED Display Module Size 240mmx120mm
Attention:
We recommend that you buy the same batch led modules at once for the Same LED Display. Because different batches of led modules have different brightness and display colors, even different config files.
If you want to build led screen, please buy enough LED Modules and spare p
Tariffs or Duties at the destination not included. If you have questions about Importation to your country, please contact us online sales.
Remark:
LED Module including the Data & Power Cables.
2 Years Warranty, Ship in 1-3 Working Days, Free Online Support.
72 Hours aging test (white balance aging (2×24 hours) and video aging (24 hours)before shipping
We can provide aging test photos for your order, please contact online service.
Main Specifications: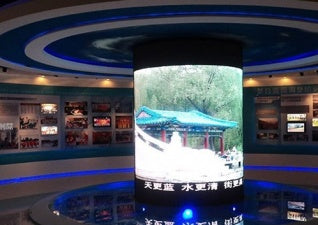 Payment & Security
Your payment information is processed securely. We do not store credit card details nor have access to your credit card information.