Description
LED Display Vacuum Front Maintenance Tool draws out the internal air to form a negative pressure, and the module fixed by the magnet is taken out by the pressure difference.
 Suction Cup size:135mmx213mm/135mmx150mm
Suitable LED Module Size:  240mm(H)*240mm(W)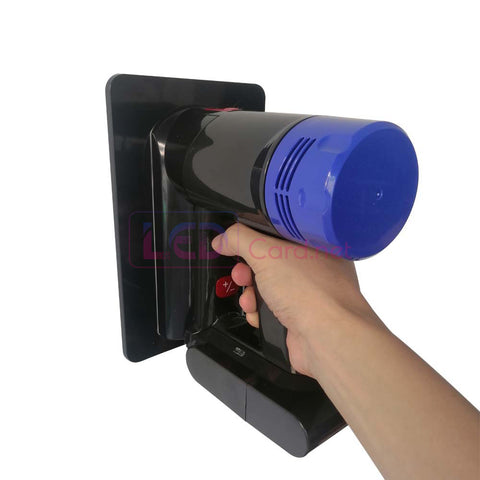 Tool parameter
1.Charger charging voltage :100-240V
Charger output voltage:26V0.8A
(Continuous discharge duration):20MIN
Note: This data is laboratory data, change according to the use environment, data will fluctuate
Standby power consumption:10uA
Working environment:-20℃-45℃ 15%-85%R
Charger charging voltage220: V/50Hz
Power Consumption:  300W
Working environment:-20℃-45℃ 15%-85%RH
Charging instruction:
Plug the charger into the socket, DC end insert into the charging stand, open the main switch,
check the charge status through the battery indicator, after being fully charged, turn off the main switch, pull out the charger. For emergency use, this tool supports use while charging, but
this function has an impact on battery life, suggest to use only in emergency situations.
Product Feture
1、Small size, light weight, easy to carry;
2、Excellent ergonomic design for easier use;
3、Vacuum valve design for more models;
4、Unique air duct design for better heat dissipation and longer motor life;
5、Unique limit design prevents PCB warp and light falling off);
6、Unique anti-static design to protect module security;
7、User-friendly backpack design, safer work at height;
8、Supports use while charging, solve the temporarily no power;
9、Suitable for all series of modules, more universal
Packing 
Tool description and applicable display model
(Product  weight): 2.5kg
Volume(L*W*H):175mm*139mm*216mm
Payment & Security
Your payment information is processed securely. We do not store credit card details nor have access to your credit card information.