Description
Features
Taurus Series Multimedia Player TB2-4G Load capacity: 650,000 Processing power: 4 cores, 1GB +8GB memory WiFi function : √ 3G, 4G function : × Redundant backup : × With asynchronous switch : √ Splicing load : × Use occasion : Indoor small fixed, transparent window display
The Taurus series is Nova's second-generation multimedia player for small and medium-sized LED full-color displays.
TB2-4G model products have the following advantages and can better meet user needs:
Supports 650,000 pixel loading capacity
High processing performance
Comprehensive control solution
Support synchronous and asynchronous dual mode
Support WiFi AP connection
Taurus series products can be widely used in LED commercial display fields such as lamp pole screens, chain store screens, advertising machines, mirror screens, retail store screens, door head screens, car screens, and screens without PCs.
More Pictures of Novastar TB2-4G LED Display Video Control Box: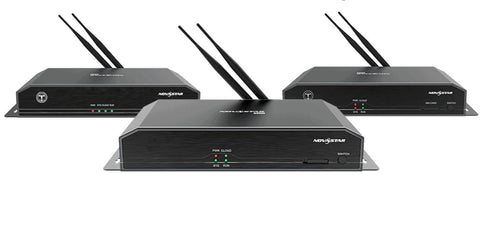 Payment & Security
Your payment information is processed securely. We do not store credit card details nor have access to your credit card information.