Description
Novastar VX6S LED Video Processor Details
Inputs: 2x3G-SDI, 2x HDMI3, 1xDVI, 1x DVI(IN+LOOP), 1xUSB
Output: 6x Gigabit Ethernetports , 1x DVI for monitoring

Support PVW or PGM monitoring, and the monitoring resolution is adjustable.
Video output capacity: 3,900,000 pixels, width/height: 4096 pixels

2x system modes
−Direct mode: Support display content monitoring.
−Switcher mode: Switch the PVW to PGM by pressing only the TAKE button.
Screen brightness adjustment

Multiple VX6s units linked to load a screen

16x user presets saved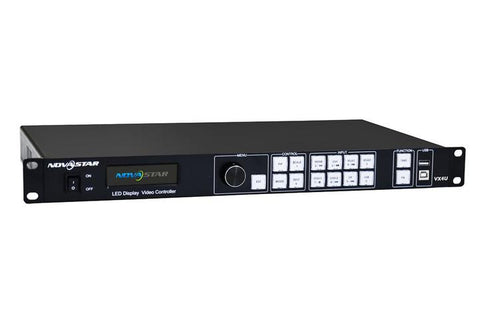 Payment & Security
Your payment information is processed securely. We do not store credit card details nor have access to your credit card information.